Bishop Charles W. Gillespie, Emeritus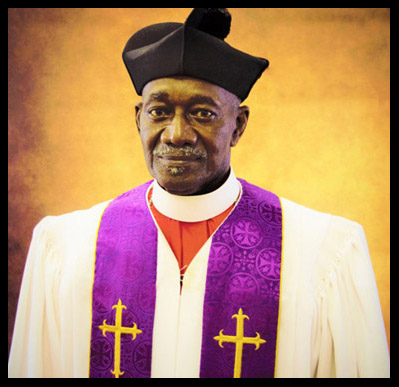 Bishop Charles W. Gillespie was born in Sandusky, Illinois on July 4, 1931 to the union Charles W. Gillespie Sr. and Cora Newberry Gillespie. The Gillespie's moved to Carbondale, Illinois after his birth and he received his education at the local schools graduating from Attucks High School. Later he joined the Armed Services serving his country during the Korean War. Upon returning to the states he moved to Detroit, Michigan. In 1960 he married Addie Brooks and in 1963 they had a son, Sorrell Eugene Gillespie.
In 1967 they began to attend the New St, Paul Tabernacle COGIC serving under the ministry of Bishop P.A. Brooks Second Vice President of the National Church of God in Christ and Jurisdictional Prelate of Northeast Michigan. He served faithfully and Bishop Brooks ordained him Elder in 1970. Elder Gillespie received his degree in Pastoral Theology from Charles Harrison Mason Bible College in 1974 and was installed as First Administrative Assistant to Bishop Brooks.
In 1976, Elder Gillespie was moved by God to return to his home in Carbondale and assist his father Bishop Gillespie in the Southeast Illinois Jurisdiction. He served as his father's Administrative Assistant and was also appointed Pastor of the Greater Gillespie Temple Church of God in Christ. Elder Gillespie began to serve as mentor for many at the Greater Gillespie Temple Church and began to visualize a move of God to establish churches across the nation. Elder Gillespie was ordained as Bishop of the March of Faith Outreach Ministries Fellowship in 1998. Since the establishment of this fellowship under Bishop Gillespie's Leadership, Ministries and Educational facilities have been established throughout the country.
In 2017, Bishop Charles W. Gillespie retired and passed the mantle to his spiritual son, Bishop Wesley J. Arije.